First Step
Production Notes by Carl Bowler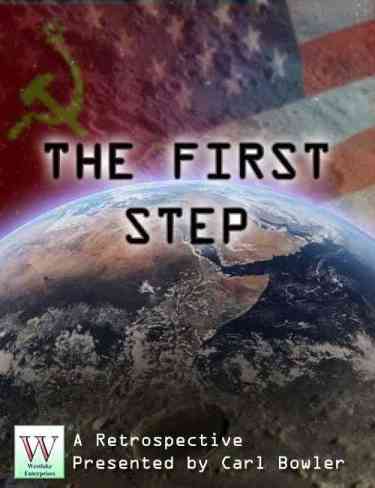 Early this year I was doing my shopping when, in the book isle I saw a picture of the Saturn V taking off in the corner of my eye. As someone interested in space travel I was interested and bought the book 'Moonwalkers' by Andrew Smith.
The journey of the book, to find the Nine remaining men who landed on the moon and find out about their experiences prompted me to make my own film about the Space race and, in particular, the lunar landings.
Whilst researching I found that a lot of people had looked at the moon and, most people on the net believed the moon landings were faked. This and the current feeling amongst my peers of the same thing made me even more convinced that a piece should be done about the great achievement of these 3 men. I also wanted to point to Michael Collins' role, since few people realise what he would have gone through. And so we went to Jodrell Bank, home of the University of Manchester's space radio Telescope, one of the biggest in the northern hemisphere, to record.
The day started with lines being fluffed and a helicopter overhead; searching for a man who had, that day, escaped from the same hospital I work at usually (we were oblivious to this at the time). By the end of the day, having run out of time at the observatories gardens we went to a farmer's field to finish and only had to deal with 4x4's which kept passing and idiots in citron saxo's who thought honking their horn would be fun!
Anywho, here's the film, enjoy it as much as we enjoyed making it!
Carl Bowler
September 2006
Information
To save a film to your desktop, please right-click and select 'Save target as'.
Also please tweet or email us any technical issues.
If you are interested in showing our films at your video club, or have any other queries, please email us here: enquiries@westlakefilms.com
---
---
Recommended